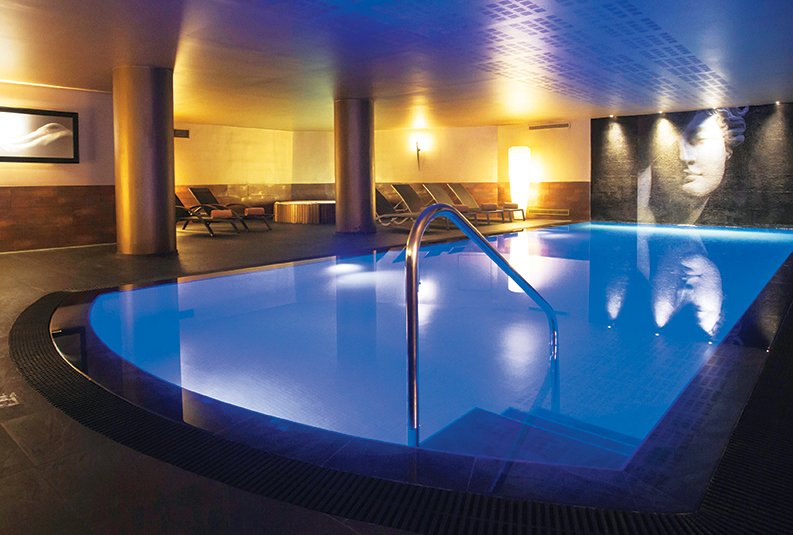 SPA WITH INDOOR POOL IN LISBON
Take advantage of this hotel in Lisbon with jacuzzi, indoor and heated pool, to benefit from the relaxing power of the water. Take advantage of the sauna and Turkish bath to relax your body and release toxins. Let the colors positively influence your mood through color therapy.
If you prefer to exercise, we have a fully-equipped fitness center prepared to receive your training routines.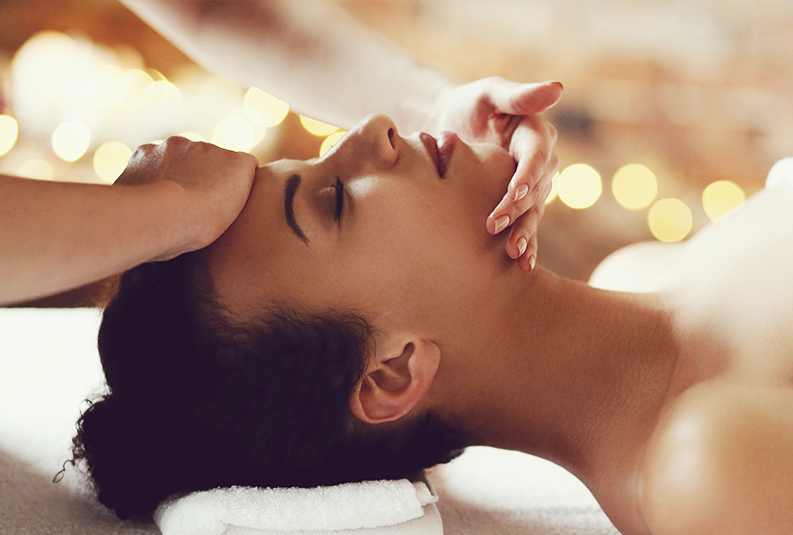 MASSAGES AND REVITALIZING TREATMENTS
The Aquae Spa at Dom Pedro Lisboa Hotel is a spa that provides tranquility and harmony. It has five treatment rooms, where various therapies and massages take place. This is the ideal spa in Lisbon to relax the mind and body and revitalize energies for balanced and productive day-to-day.


Spa Menu
Book your massage
The Dom Pedro Lisboa hotel has a Spa with an indoor pool in Lisbon, a jacuzzi, sauna, Turkish bath, gym, as well as beauty treatments and massages.
Book your massage here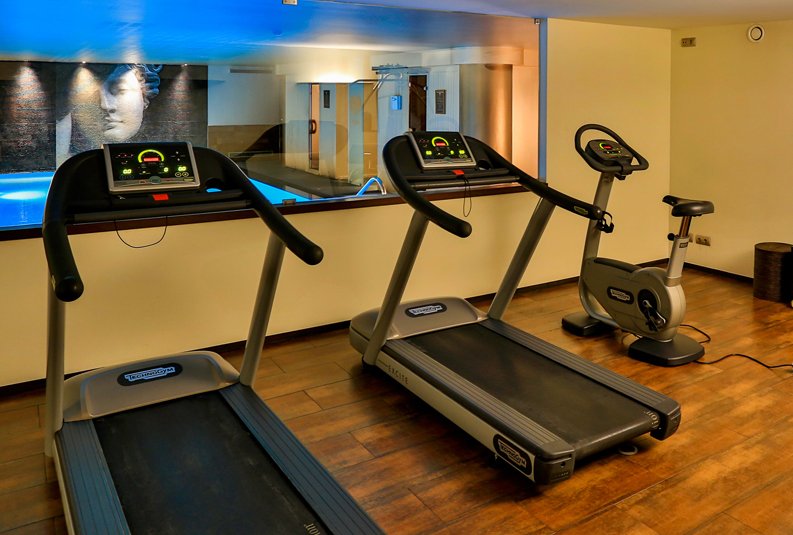 SPA FACILITIES
Indoor heated pool
Pool with chromotherapy
Jacuzzi
Sauna
Turkish bath ( out of order )
Fitness center
Treatment rooms
Our SPA VOUCHERS
SPA vouchers combine a range of well-being and balance sensations between body and mind. You can choose 3, 5, or 10 relaxation massage vouchers of 55 minutes.
3 massage voucher 165€
5 massage voucher 245€
10 massage voucher 425€
Choose Yours!
Buy here your Spa Voucher
SPA AQUAE Lisboa
More Information
Hotel Dom Pedro Lisboa
Av. Eng. Duarte Pacheco, 24 | 1070-110 Lisboa
Tel.: (+351) 21 389 66 07
E-mail:
lisboa.spa@dompedro.com
. Spa Aquae: 09 am to 07:30 pm

. Children younger than 12 years old: 12 am to 5 pm

. Fitness center: 05 am to 11 pm
To attend Aquae Spa, it is mandatory to wear a bathing suit, bathrobe, towel and slippers. Towels and slippers are provided by the Aquae Spa reception.
Staying guests have free access to the Spa.
Guests not staying at the hotel only have access to the Spa if they make a treatment or massage, and have free access to the parking too.

Children's Pool Access: Children under 12 can only use the pool between 12 pm noon and 5 pm under adult supervision.