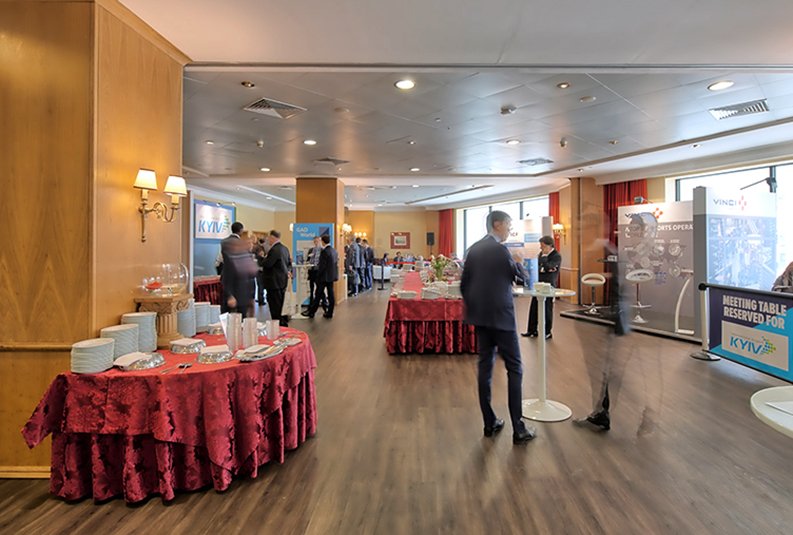 WIDE AND VERSATILE ROOMS
With a dedicated space of 1400m2 for meetings, conferences and events in Lisbon, our 16 rooms are large and versatile: with capacity for large events and meetings and smaller rooms for dinners or small meetings, able to adjust to the needs of each specific event. Most rooms have natural light and are decorated in a classic style to provide a suitable and appealing atmosphere. The largest room of the hotel Dom Pedro Lisboa - the Sala Verdi - can accommodate up to 400 people.
Make your proposal request here
the "Best Corporate Hotel"
The hotel Dom Pedro Lisboa, a business hotel in Lisbon, was voted the "Best Corporate Hotel" by Publituris Awards Portugal Travel Awards in 2016. A recognition of excellence we are proud of and a reflection of our great facilities, together with an experienced and professional service, attentive to the details, so that all events run perfectly
Available Services
- Rooms with areas between 31m2 and 370m2
- Free WiFi throughout the hotel
- Fully equipped Business Center
- Terrace overlooking the city, ideal for cocktails and other services
- 2 Restaurants with Portuguese and Italian gastronomy
- Private check-in for groups
- Lisbon Congress Center is 7 km away
- Covered park for 100 vehicles
Check our rooms capacity
The well-deserved rest
After a day of meetings, you can visit our Aquae Spa and enjoy a massage or, if you prefer to do some exercise, we have a fitness center at your disposal. Pass by the Italian restaurant Il Gattopardo and try one of our specialties and finish the day in our comfortable rooms with king size bed.